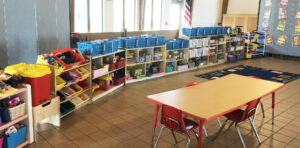 To inquire about availability for the 2021-2022 school year contact the school by emailing Beth Barainyak, Nursery Director at [email protected] or calling 610-584-8411 Ext. 3.
Registration & School Tour
Welcome to our nursery school and kindergarten. Deciding on the right nursery school can be a daunting task. At Trinity, we are here to help you make an educated decision that is right for your child.
Coming Soon..2023-2024 Registration Form.  Please check back after the March 25th Open House.
You can view our virtual tour or schedule one.
Take a VIRTUAL TOUR of our facility by clicking HERE.
Current School Year Letters/Agreements
To View TCNSK's Mask Policy click HERE